Disclaimer: this is not a post about champagne, but since it's New Year's Eve tomorrow, you should drink some. Any of the ones above will do, as well as the cheap Andre stuff that you probably drank all through college (sorry about my reflection in the bottles--photos can be tough to take, you know?).

Anyways, for New Year's Eve I seem to have fallen into a "wear a black dress" rut. This year what I'm planning to wear is no different. And to be honest, I kind of like it. It feels appropriate for winter festivities, and since I want to show a little skin, I figure it's more okay to do so in the cold if the dress is black. I know that makes very little sense, but it makes me feel warmer, somehow, so I go for it (more after the jump).
However, just because I like to wear black on New Years doesn't mean you should. I've scoured the interwebs for some fun, colorful, and decidedly un-black options for a NYE fete. Read 'em and weep at how much you want them (or just buy everything, and let me know if you do so I can borrow it).
The dress above is the
J.Crew Dani Dress.
I love the balance of the bright color and satiny material with the long sleeves; makes it more winter-friendly. I'd wear it with the...
But if you run cold and aren't feelin' a dress, check out these awesome...
...
10 Crosby by Derek Lam Wide Leg Trousers
. I first saw them and thought they might be super ugly, but upon closer inspection decided they're totally awesome. Talk about sparkle. I would style them with...
The last look is this
fun short dress from Sachin + Babi
. Paired with...
...black tights like these
"Spring Leaf Tights" from Woolford's
. Nothing like a little upper thigh leaf decor. And I do love bold shoes, so put the whole together with these...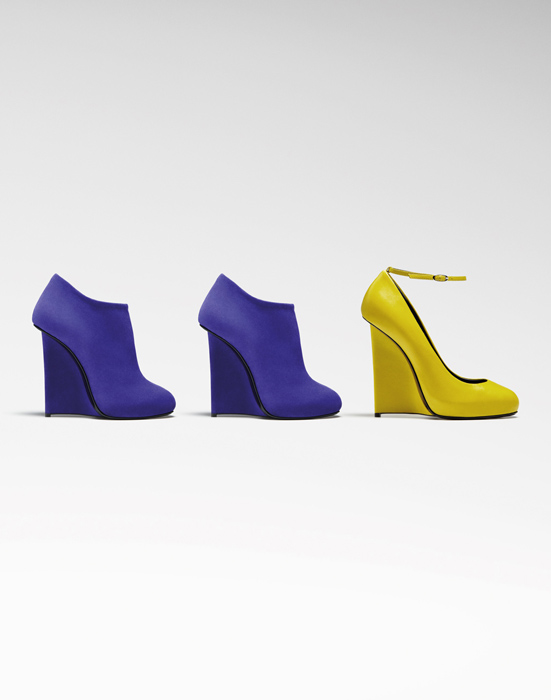 ...
purple Guiseppe Zanottie wedges
. I. Want. Them.
Yum.
Tweet