The weather gods seem to have thrown us here in the Northeast for a bit of a loop this weekend. Halloweekend and we get a snow storm? A little early, in my opinion (I sometimes ask myself why I don't move to warmer climes, but then remember that I'm nothing but a New England girl and give up). Seeing as though the cold moved in early and those of us sleeping in the suburbs are without power and FREEZING, here's a lust list for wintry weather. Feast your eyes. And comment on your favorites or something you think I should have included. Mainly because the comments work again so you can!
1. Montcler Damian Hooded Down Jacket
I love the colors and textures of this. The fur is subtle, the suede in all the right places, and the green of the body hits my weak spot for military styled clothes. It reminds me a bit of the old 70s jackets from Bean or Land's End, but way high end. It's also not in the least bit cheap, but whatever. It's called a Lust List for a reason.
2. L.L. Bean Boots, 8 inch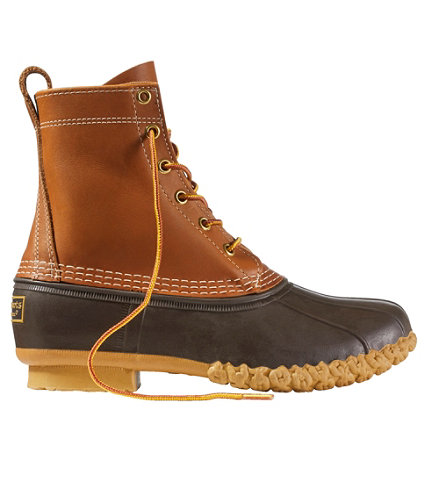 A classic seen all over New England (and a wardrobe staple at Colby College). Ensure warmth with gortex liners or heavy wool socks. You can also get a shearling lined version in a 10 inch dark brown.
3. Mont-Bell Ultra-Light Down Parka:
According to their website, this jacket is lighter than a cotton tee and compresses to the size of a Nalgene. Great for travel, staying warm, and looking totally awesome while you're at it. Thanks, Amie, for the tip--I'm so into it.
4. Armada Big Brand Beanie
When my cousin texted me from Middlebury, VT asking if buying an Armada beanie would make her a poser, she asked me to be hoenst in my response (she's a skier, but not a die-hard). So, because she asked, I said "Yes. Would I buy it anyway? Yes." This one above is a pretty bad-ass hat, in my opinion.
5. Belle by Sigerson Morrison Shearling Bootie
The first pair of wedges I ever owned were Sigerson Morrison. Irrelevant, but he will always have a special place in my heart. So these are for the snow bunnies out there who won't give up their heels for hell or highwater. They look like motor-cycle boots for a babe in Minnesota--I dig it.
6. J.Crew Cashmere Gloves in Lemon Zest
Nothing pulls a snowy ensemble together better than a bright glove. They're key for warmth, too, especially in Boston. I remember going out to my car on winter mornings to drive to school as a senior in high school and having to hold the wheel with my hands inside my coat. Otherwise I risked frostbite. These would have been nice. Or any glove, for that matter...don't quite know what I was thinking.
7. Madewell Counting Clouds Circle Scarf
I should also admit I'm a sucker for neutrals. This scarf looks like a combination of two that I already own, and yet here I am, lusting after it. Oh well, at least I'm consistent.
8. Patagonia Better Sweater Hoodie
I've got my eye on this baby: the fleece feels like a cotton/wool blend, and it's great looking. Nice enough to wear to a casual office as a warm layer, too.
9. Smartwool Snowflake Fairisle Sock
Let's be real: feet are crucial, and cold feet suck. Smartwool feels like a snug little home for your feet. These are almost ugly, but tip the scale to a sort of dorky fabulous.
10. L.L. Bean Wicked Good Moccasins or Minnetonka Sheepskin Hardsole Slippers
Speaking of feet, put either of these on. Similar to walking on a cloud. At least, I imagine.
Now, if anyone has a sub-zero sleeping bag they want to lend me, I could use about thirty more for sleeping. Though I must say, the Patagonia Nano Puff (below) did me well as a pajama top. I live in it. Literally.


Also, send power vibes my way. Or call Nstar repeatedly.
Tweet